The best
Thermomix ever made.
The TM6 replaces over 20 appliances in one sleek, compact unit that packs enormous power, versatility and innovation. So you can chop, beat, blend, whip, weigh, mill, knead, mince, sous-vide and more at the touch of a button.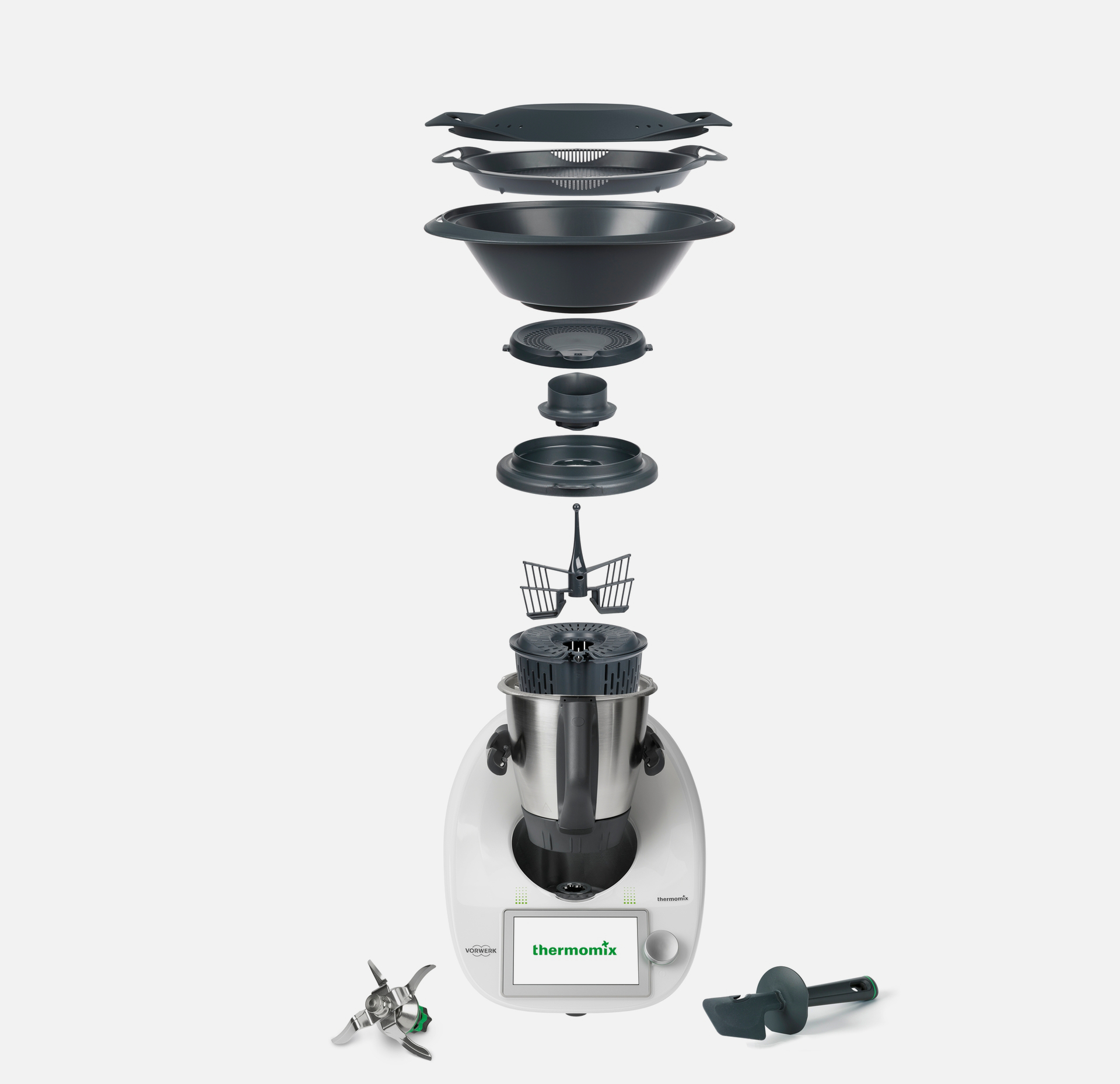 Smart, connected appliance with WiFi connectivity built in.
Step-by-step guided cooking on 15.2cm x 20.3cm touchscreen.
Browse over 79,000 recipes from Cookidoo directly on the touchscreen.
Integrated scales accurate to 1g (no messy measuring spoons or scales to clean up).
Comes with The Basic Cookbook including 148 recipes, pre-programmed into the TM6.
20 functions and 14 modes including sous vide, slow cooking and fermenting for making yoghurt.
Life is busy. Your Thermomix is an extra pair of hands in the kitchen, so you can spend less time in the kitchen and more time where it counts.
Whether it's whipping up dinner faster than your local, or making kitchen staples at home yourself, your Thermomix can also save you money.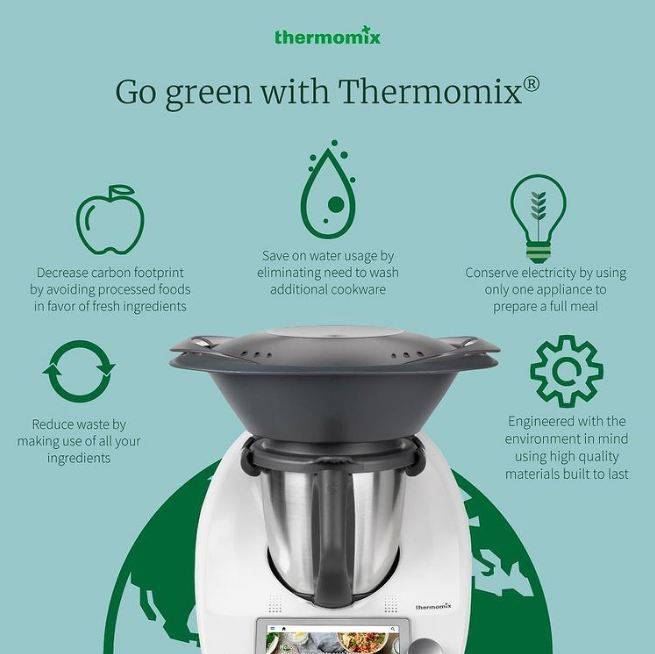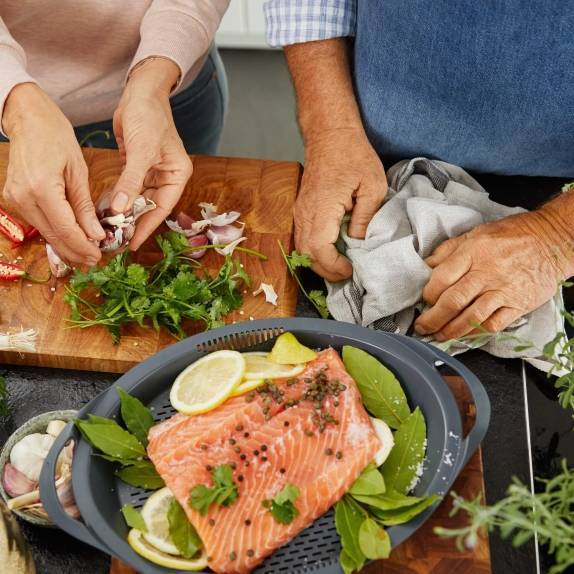 Get creative with healthy cooking.
From making your own vegetable stock paste and yoghurt, to creating delicious homemade curries and pasta sauces, your Thermomix will help you get back to basics and eliminate additives, preservatives and food colourings from packaged foods.
Be inspired daily, with Cookidoo, the world's largest guided cooking library. Each recipe is triple-tested so you can feel confident getting creative in the kitchen.
With the smart, connected Thermomix you can choose between guided or manual cooking to create incredible meals. Or choose from a number of shortcut modes, including slow cooking or sous vide, that make cooking with Thermomix smarter, simpler and sooner.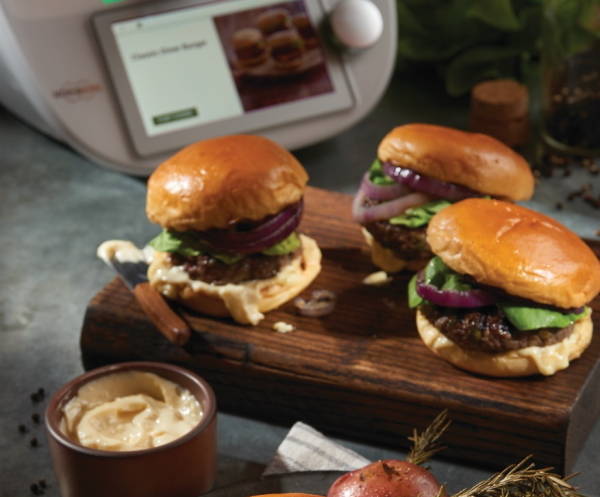 Step-by-step guided cooking.
Your Thermomix will guide you step-by-step through triple-tested Cookidoo recipes, displayed beautifully on the colour touchscreen. Simply select your recipe and your Thermomix will tell you when to add each ingredient and presets the time, temperature and speed for great results every time.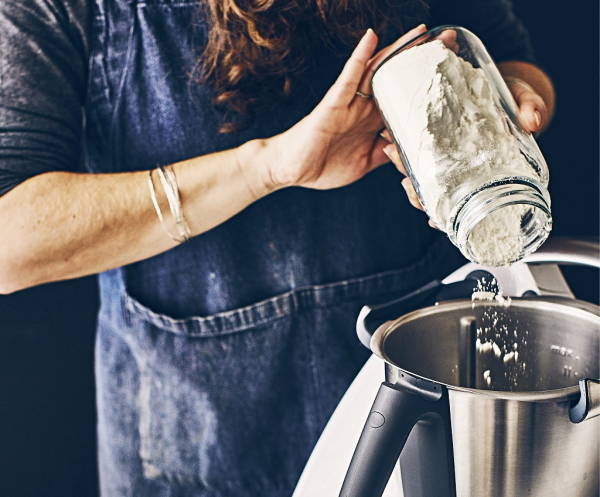 Manual cooking gives you greater control by allowing you to adapt or create your own recipes. Create recipes from our range of cookbooks and Recipe Community or re-create your family favourites in your Thermomix. Use your touchscreen to control time, temperature and speed using manual mode.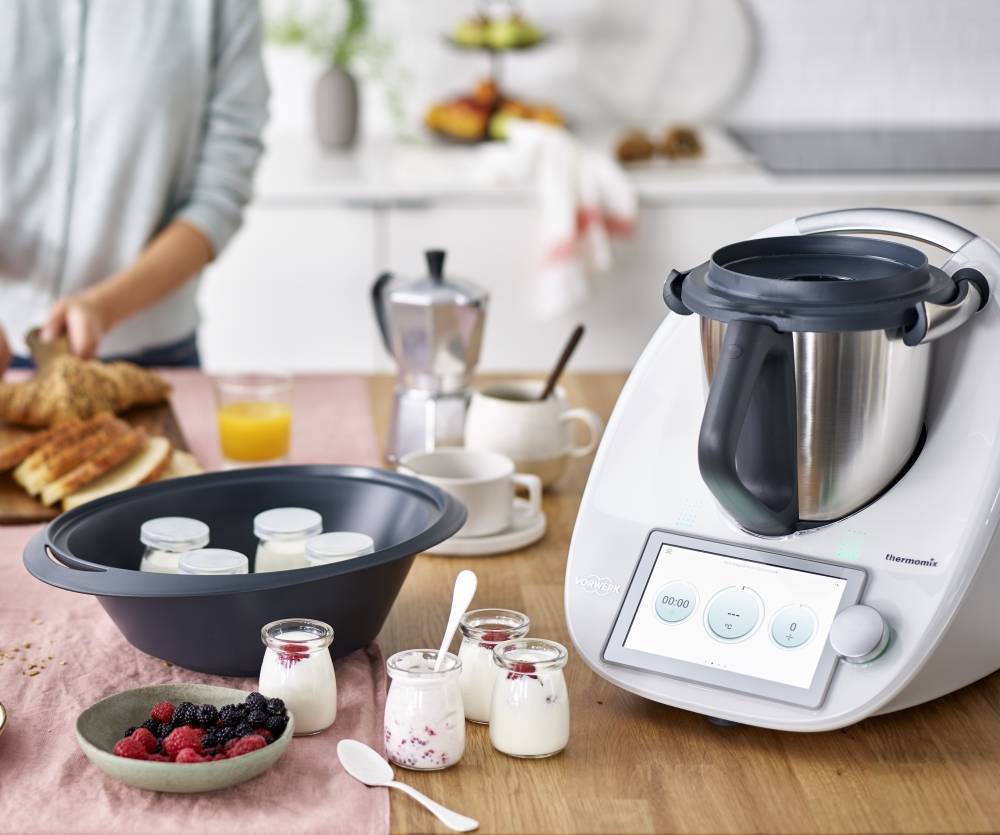 Discover your favourite functions at the touch of a button. Pre-set modes such as blending, kneading, sous vide and slow cook guide the perfect time, temperate and speed to cook your favourites faster.
The TM6 has its WiFi connectivity built in, which enables you to browse over 70,000 triple-tested recipes on the large touchscreen. Vorwerk (the manufacturer) is continually working on technology to keep Thermomix at the leading edge of smart kitchen innovations. The TM6's WiFi connection enables effortless software updates and the potential to add new modes and functions in the future.