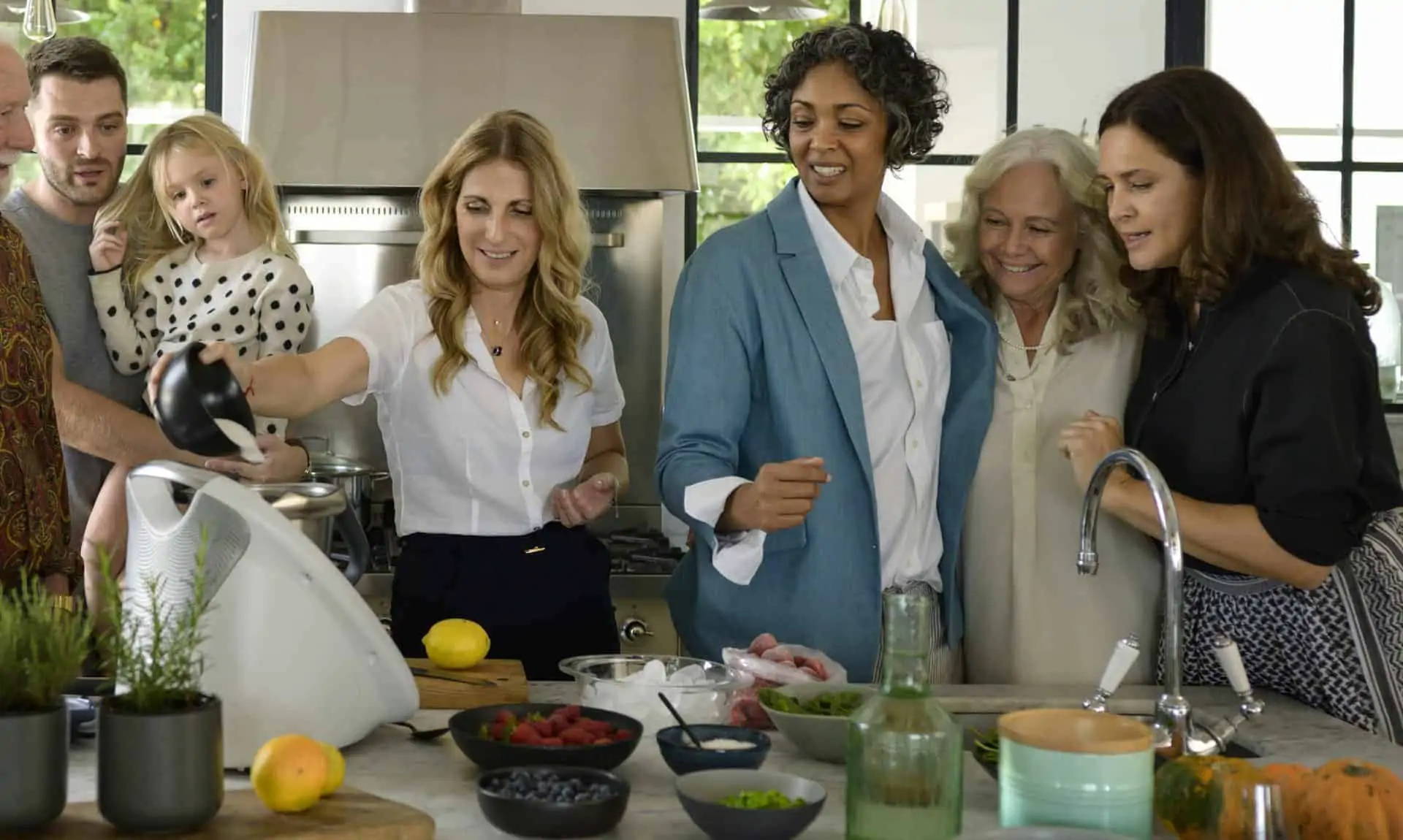 Thermomix® is for everyone!
Whether you are new to cooking, an accomplished cook or a professional chef, Thermomix® will inspire you to expand your cooking repertoire, try new recipes and take control of your kitchen. With our innovative guided cooking feature and reliable recipes, it's never been easier to cook amazing food!
Thermomix® guided cooking recipes make it easier to explore a huge range of dishes, breaking even sophisticated recipes down into the simplest of steps that can be easily followed and leading to consistently great results. With the full colour touchscreen, integrated vast library of Cookidoo® for direct access to thousands of recipes, cooking is now even easier. Choose to cook by following a Cookidoo® recipe step-by-step, or manually using the precise time/temperature/speed settings, or directly through one of the cooking modes in the grid, cooking is now reliably easy and literally with your finger tips – while all you need to do is just to weigh in and add your ingredients.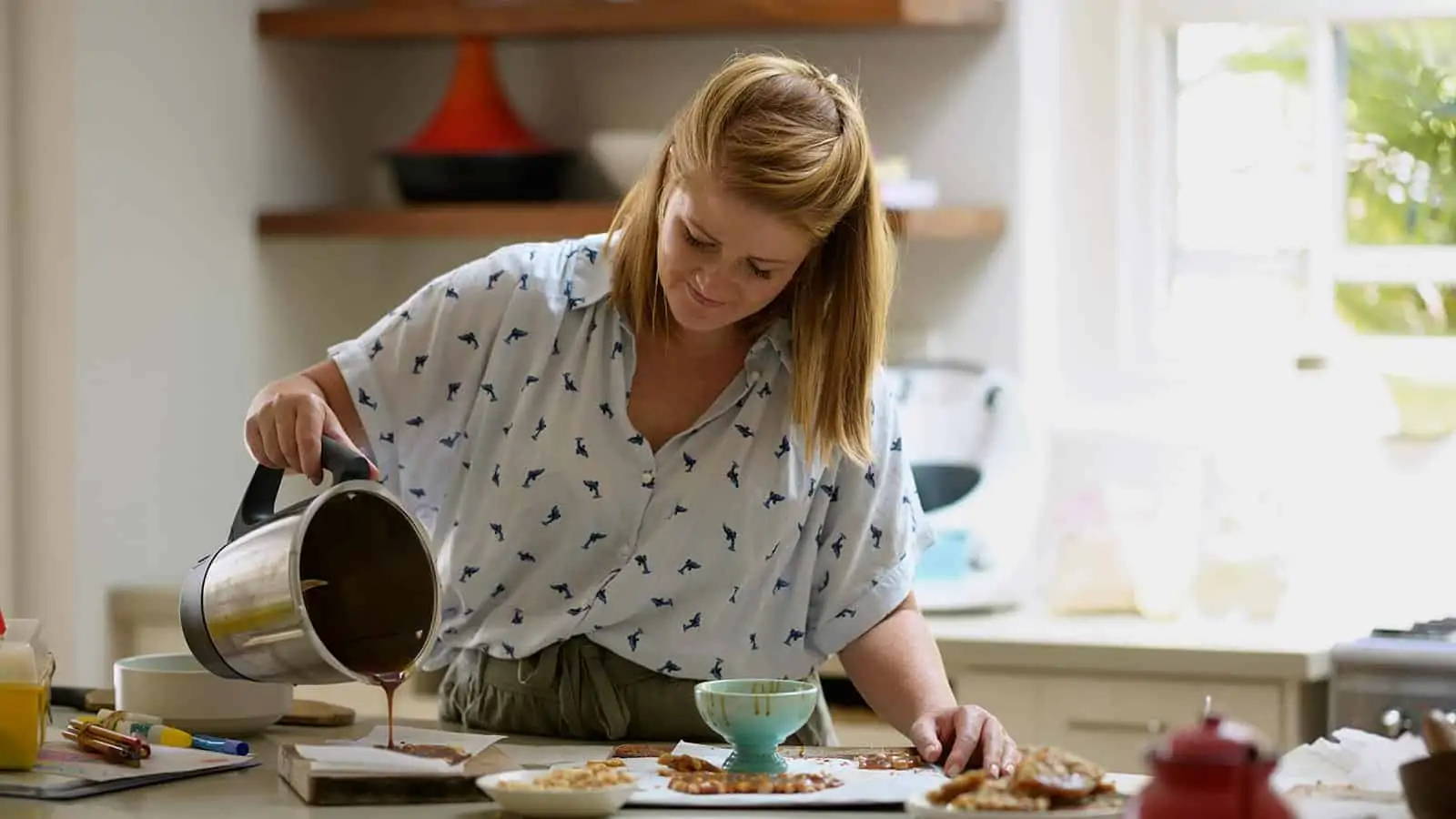 Thermomix® for home cooks
Whether you're cooking for the family, rustling up a quick and healthy meal for one or a professional chef in a commercial kitchen, you can rely on Thermomix® to help you cook smarter. Thermomix® takes the effort out of preparing tasty and healthy meals, making it easier to deliver perfect results. Whatever your skill level – whether you're trying to make everyday dishes faster and more easily or pushing the boundaries of what's possible in the world of food, Thermomix® will help you to explore your potential and broaden your cooking horizons.
Whether your family is big or small, young or old, there is often so much going on, it can be a struggle to make time to prepare healthy home-cooked meals. As a parent, you are probably already adept at doing many things at once, but an extra pair of hands is always welcome. This is why Thermomix® is a lifesaver for busy parents who want to bring the love of good food back into their home. Thermomix® enables you to produce quality meals quickly and effortlessly for the whole family to enjoy.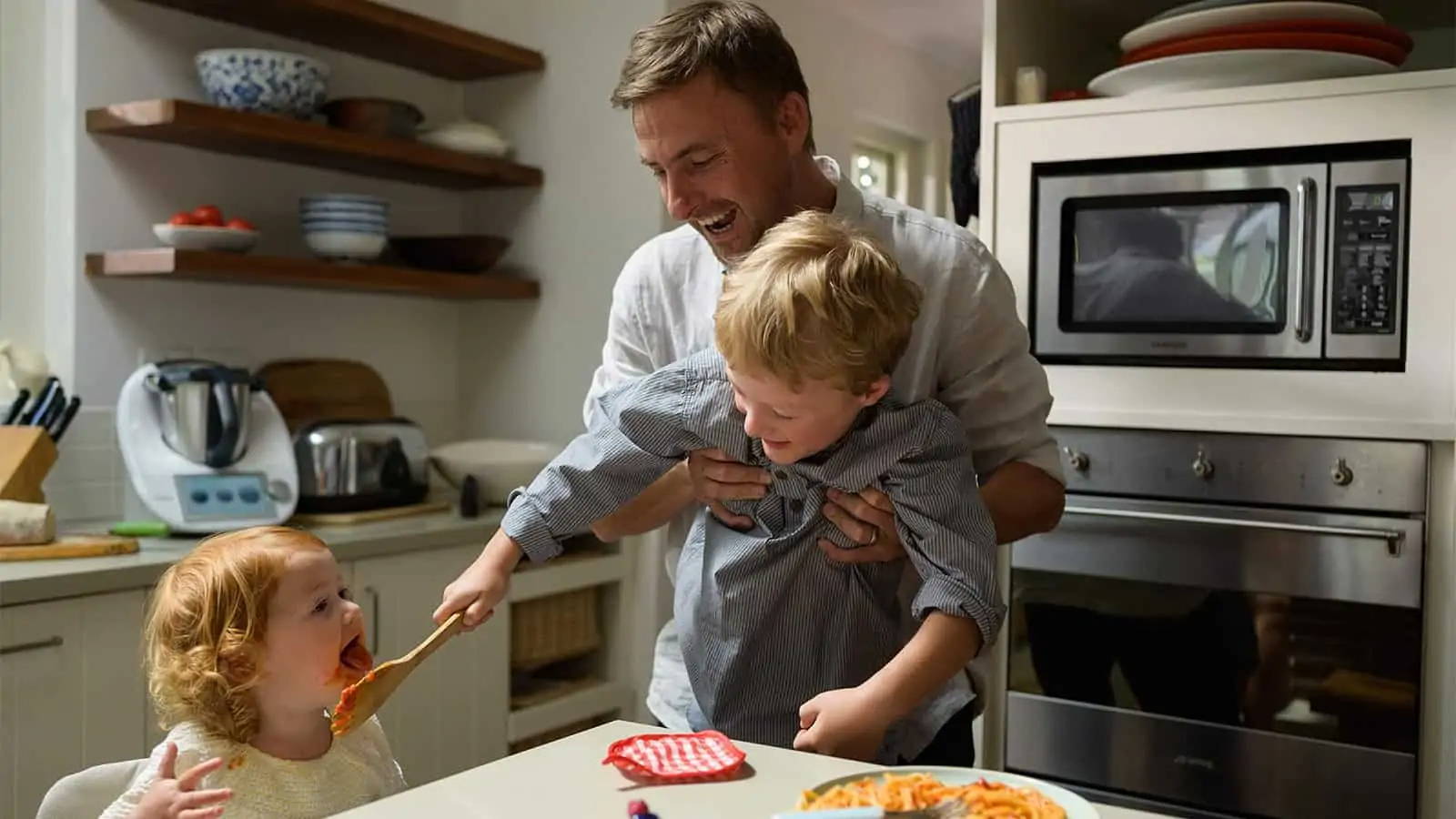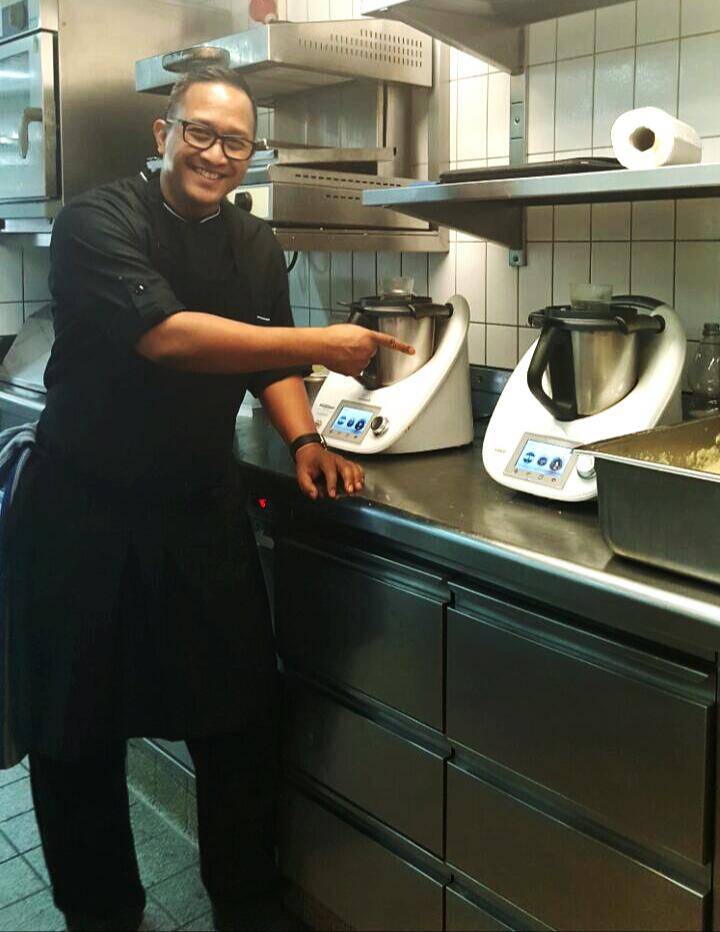 Thermomix® for Professional Chefs
In addition to being treasured by home cooks around the world, Thermomix® has become a workhorse in professional kitchens, with the majority of Michelin-starred and World Best rated restaurants using Thermomix® as their tool of choice. Thermomix® offers precise control over speed, temperatures and cooking times to ensure perfect, consistent results, time and time again. The ability to set the Thermomix® to automatically perform even delicate tasks such as preparing a crème pâtissière , beurre blanc and chocolate ganaches is an invaluable timesaver. It's like having an extra pair of hands in your kitchen that never needs a day off!
Thermomix® delivers stunning colour, texture and flavour and the purées are so silky smooth that you can often reduce or eliminate sieving. With Thermomix®, restaurants can focus on constant recipe innovation to raise the quality level of their food, as well as, saving time, money and effort.
Thermomix® is Smart at Heart
Very few things have changed and evolved as much in recent years as the world of food and cooking. It has been one new trend after another: from hybrid food; home-baked bread; to new dietary concepts like low carb, clean eating and paleo; and food sharing on social media. To reflect this development in food choices and preferences, Thermomix® has taken things up a level as well: for people who lack the time but not the desire to prepare their own meals, the Thermomix® TM6 offers the freedom of hassle-free cooking. It comes with an unprecedented number of functions and a completely new experience for almost unlimited cooking inspiration through direct on-device screen access to thousands of recipes. And that is just the beginning: thanks to continuous over-the-air software updates, the new and always connected Thermomix® TM6 smart kitchen is smart at heart, and always getting better on its own!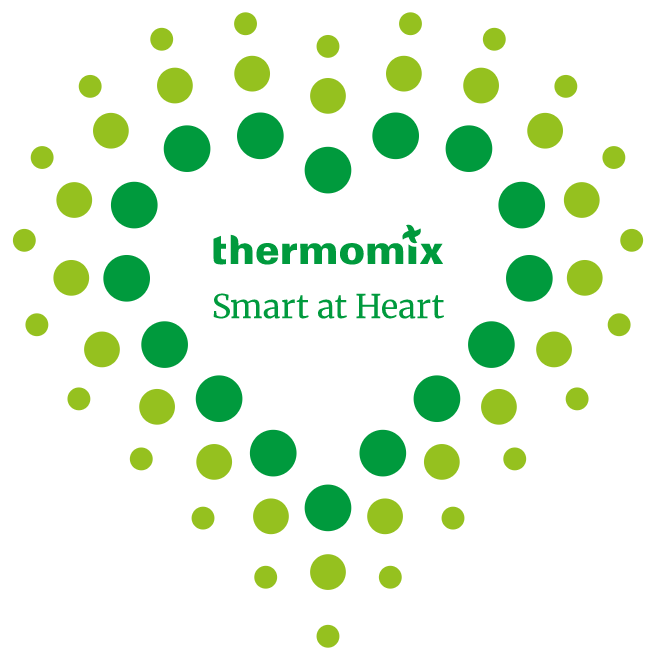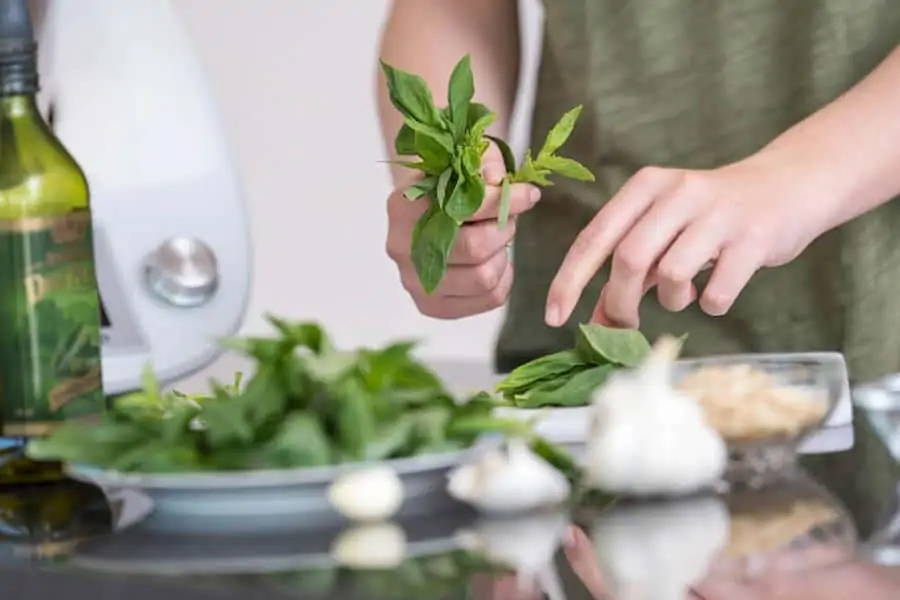 Fresh & Healthy with Thermomix®
When creating your own meals with Thermomix®, it is no longer an effort to eat better, fresher and healthier food that also tastes incredible. With thousands of great Thermomix® recipes that cater to specific dietary needs and offer clear nutritional information, you can take control of what goes in your food, allowing you to prepare dishes that will help you manage weight or cope with allergies with less stress.
Save Money & Time with Thermomix®
Thermomix® gives you more time to enjoy life. Thermomix® reduces food preparation time by chopping ingredients in seconds. While Thermomix® gently cooks and stirs your food, you're left free for other things. Its clever design means that dinner can be ready in minutes! Let Thermomix® do the work while you have more time to do what you love.
The weighing scales, the blender, the food processor, the bread maker, the slow cooker, the steamer, the coffee grinder, the smoothie maker… the list goes on and keeps growing! Thermomix® performs the function of more than twenty kitchen appliances-in-one, not only freeing up your kitchen worktop and cupboard space, but also reduces the need purchase multiple − and often costly − kitchen gadgets.
Your Thermomix® does it all in one with less cost and great quality. Recreate your favourite takeaway meals at home in less time than it takes for your usual order to be delivered. Save money by making your own nutritious soups, breads, sauces, smoothies and even baby food. Cooking with Thermomix® helps reduce food waste and cut down on the purchase of expensive ready-made meals.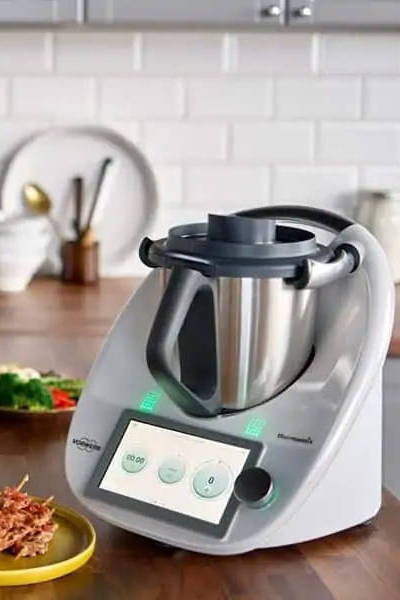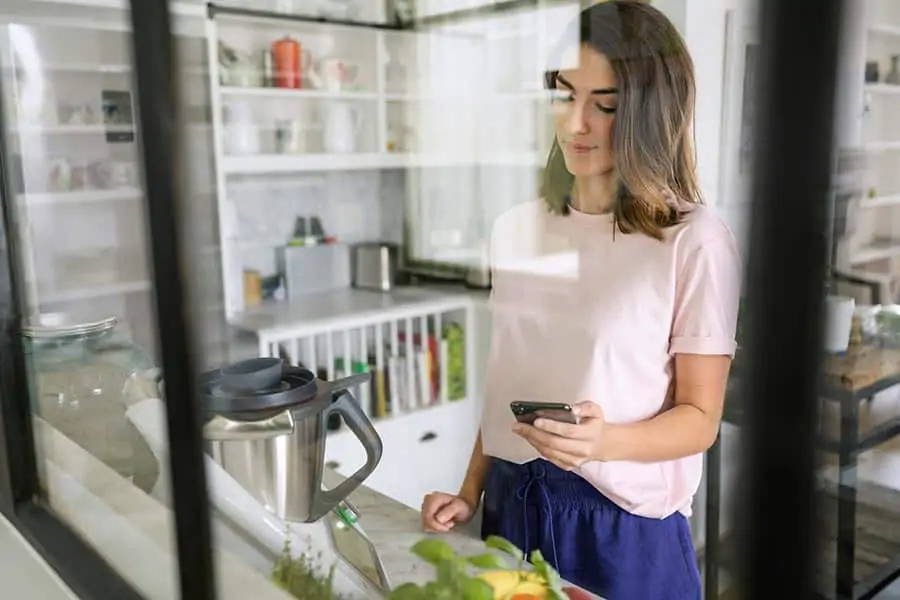 Unlimited Inspiration and Creativity with Thermomix®
With thousands of tried and tested recipes, cooking has never been simpler. Roam the world of over 67,000 recipes! Experiment new dishes from another part of the world, create your own unique tastes, you have the freedom to create recipes the way you like them best.