I'm interested in Thermomix®
and wish to book a Cooking Experience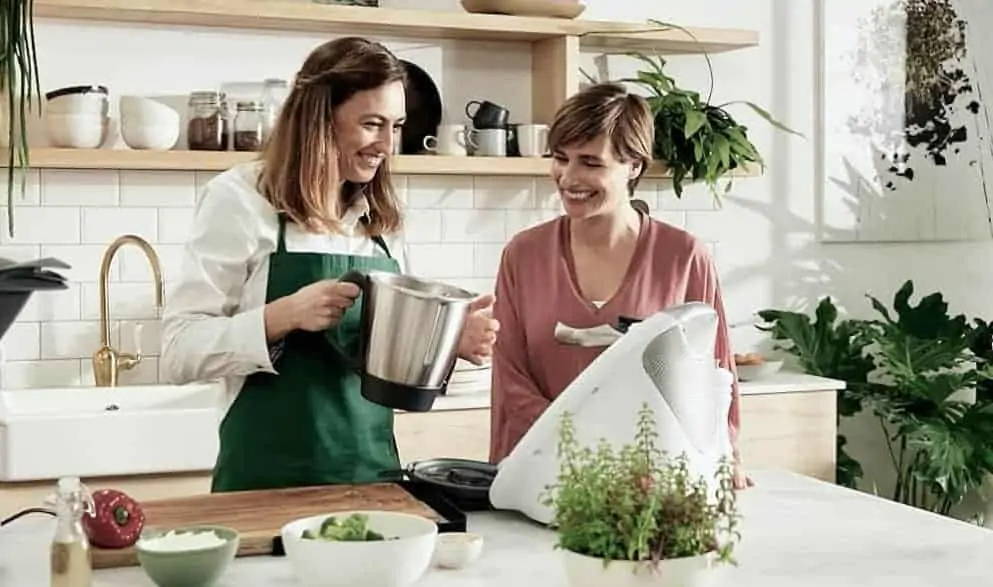 A Thermomix® in-home cooking experience is the best way to appreciate the benefits of owning a Thermomix®. See for yourself the process of preparing incredible healthy food and tasty meals in minutes. Entertain your friends and enjoy delicious food without lifting a finger. Simply book a Thermomix® cooking experience today.


A Thermomix® Advisor will show you the functions of the Thermomix®, while teaching you how to avoid harmful additives in your food and save money on your shopping bills. During the cooking experience, you will be taken through a delicious menu from entrée to dessert, all in a mere 90 minutes. You may be invited to cook with the Thermomix®. You will appreciate how easy and mess-free the entire cooking process may be; the preparation and cooking are done in the Thermomix®, which also self-cleans when it is finished with cooking/food preparation!


The Standard Thermomix® Cooking Experience Menu consists of :
Juicing & Pulverizing : fresh juices
Dough Kneading : wholesome bread &/or buns
Ice-cream : Refreshing preservatives-free fruit sorbet
Low Temperature Cooking : nutrients rich naturally sweet stir-fried fresh vegetables
Multi-Layer Cooking & Blending : delicious and nourishing soup &/or other one pot meal main(s) &/or rice with a steamed dish
Watch Thermomix® Cooking Experience Online
The Thermomix® online cooking experience lets you see the power and prowess of the Smart-at-Heart TM6 in the comfort of your own home.
Through our Menus A , B, C, and D you can see how a full course of delicious dishes, drinks and desserts can be prepared the fast, clean and easy way. From preparation to cooking, the online cooking experience guides you through different useful functions that are uniquely Thermomix®. Watch the videos below to see how Thermomix® can cook for you different types of dishes and leave your hands free to tend to other matters!
Click to watch more cooking videos on our YouTube channel.
Menu A
VEGETARIAN
Lemonade
Quick Steamed Bun (Mantou)
Ornge Sorbet
Stir Fried Broccoliwith Carrot OR Stir Fried Four Angled Beanswith Chilli Belacan

Pumpkin soup

Menu B
ASIAN DINER
Calamansi Juice
Focaccia with Tomato

Black Sesame Crème

Stir-Fried Shredded Cabbage OR Stir Fry Whole Fish

3 in One: Rice, SteamEgg, Herbal Chicken

Menu C
Western
Virgin WatermelonMargarita

Banana Cake

Peanut Butter OR ABC Nut Butter

4. Sauteed Prawn OR
Oil-Free Honey Soy Chicken
5.
Garlic, Olive Oil, Chilli Spaghetti
Menu D
Peranakan
Frappé coffee
Brazillian Cheese Puff
Banana Ice Cream
4. Mapo Tofu OR Ginger Sesame Oil
Boneless Chicken
5. Kampung Style Fried Rice