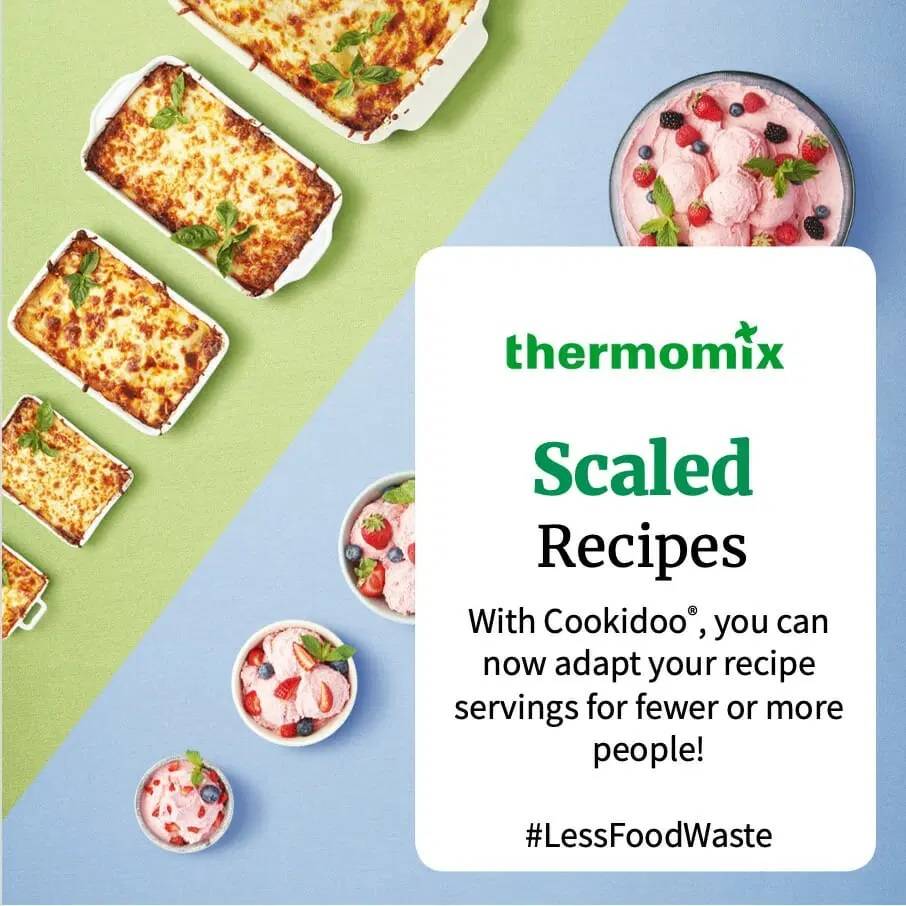 New Cookidoo Scaled Recipes feature
At Thermomix®, we always aim to make your cooking experience more enjoyable, while cooking healthier, smarter and quicker. Now we are taking your
Cookidoo

®
experience to the next level.
Introducing a new and exciting feature to Cookidoo®, a feature that a lot of our customers have wished for a long time: Scaling recipes! Coming your way from 25 October 2022 onwards*!
Food waste is a growing concern in our society and by making small changes in everyday cooking habits we can minimise the waste we produce and our impact on the environment. With the new scaling function, you can now scale your recipes to the portion sizes you need!

Pick tested serving sizes from Cookidoo®



Recipe developers worldwide have expertly tested the recipe serving sizes for a selection of the most cooked and loved Cookidoo® recipes and have auto scaled portions for you to choose – in larger or smaller portions.
These recipes
come with the Thermomix® success guarantee.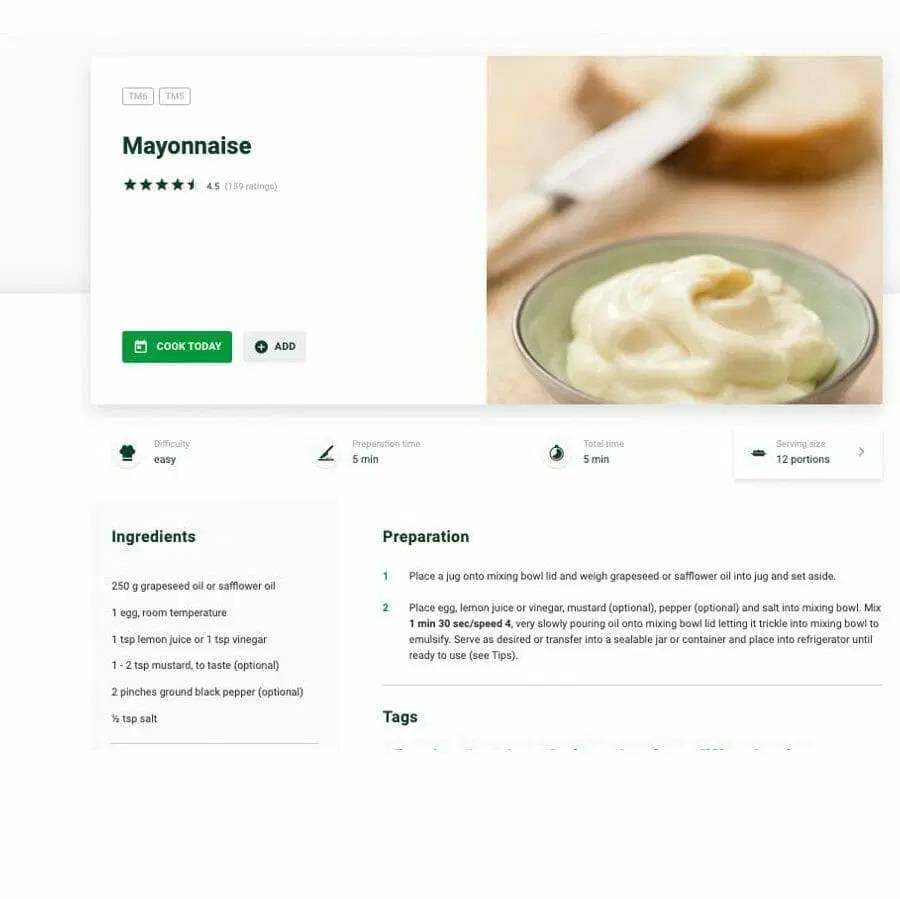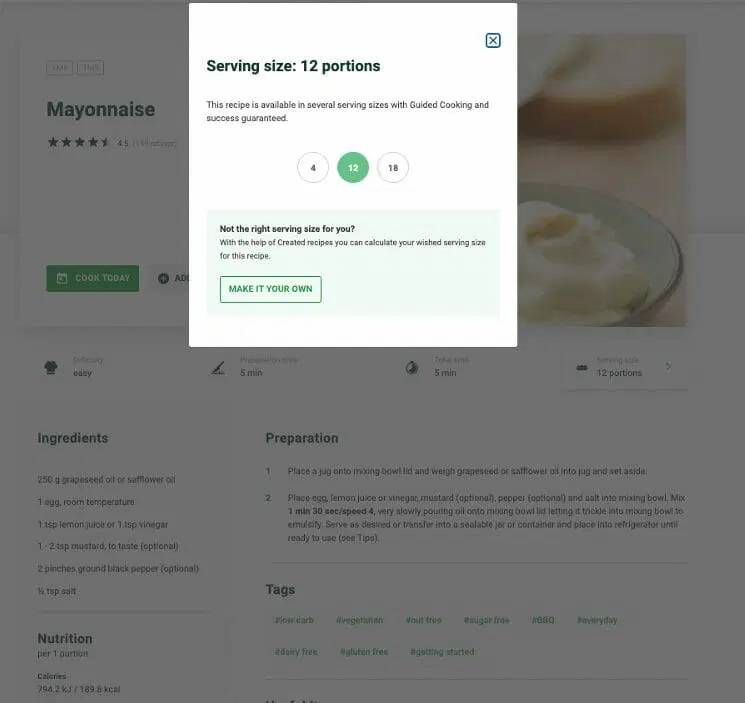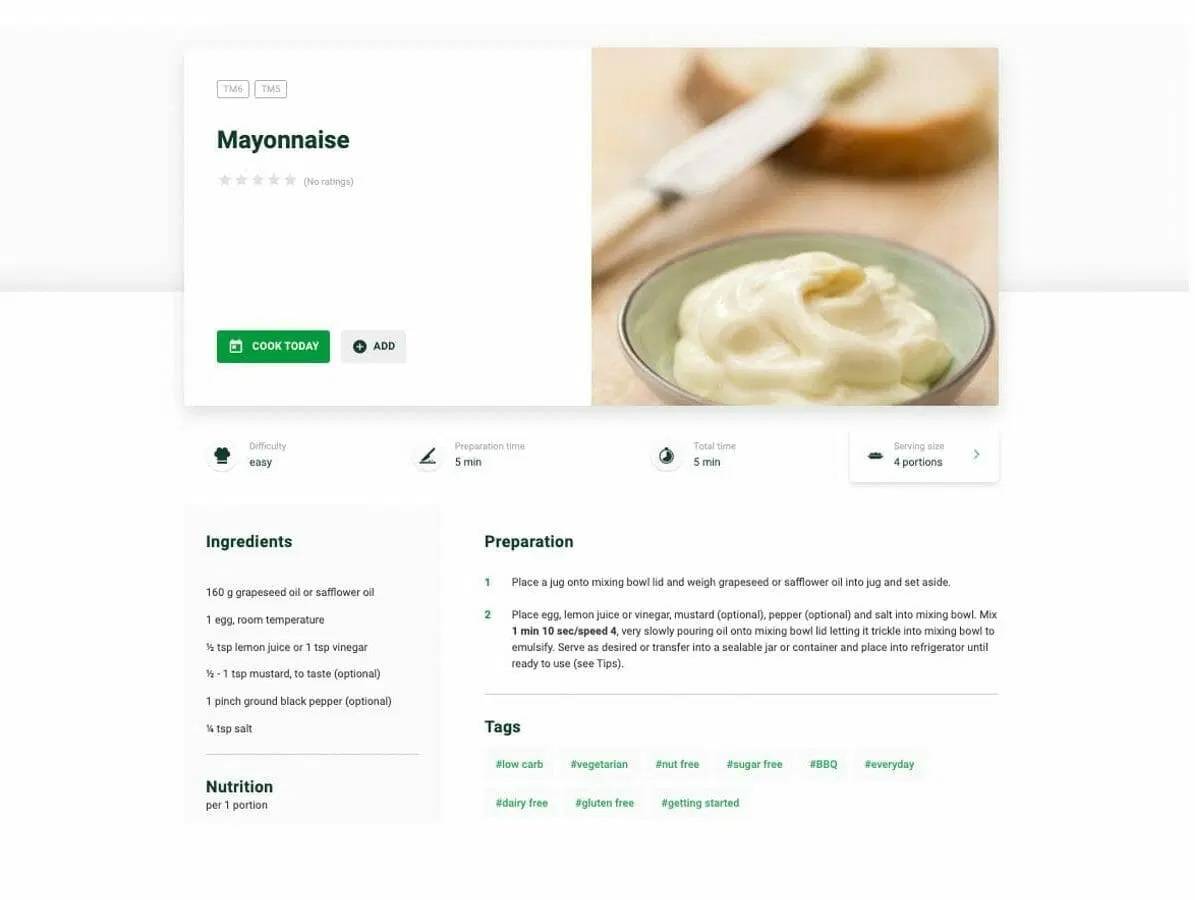 Cookidoo® Recipe with Scaling

Cookidoo® Auto Scaling options

Cookidoo® Auto Scaled Recipe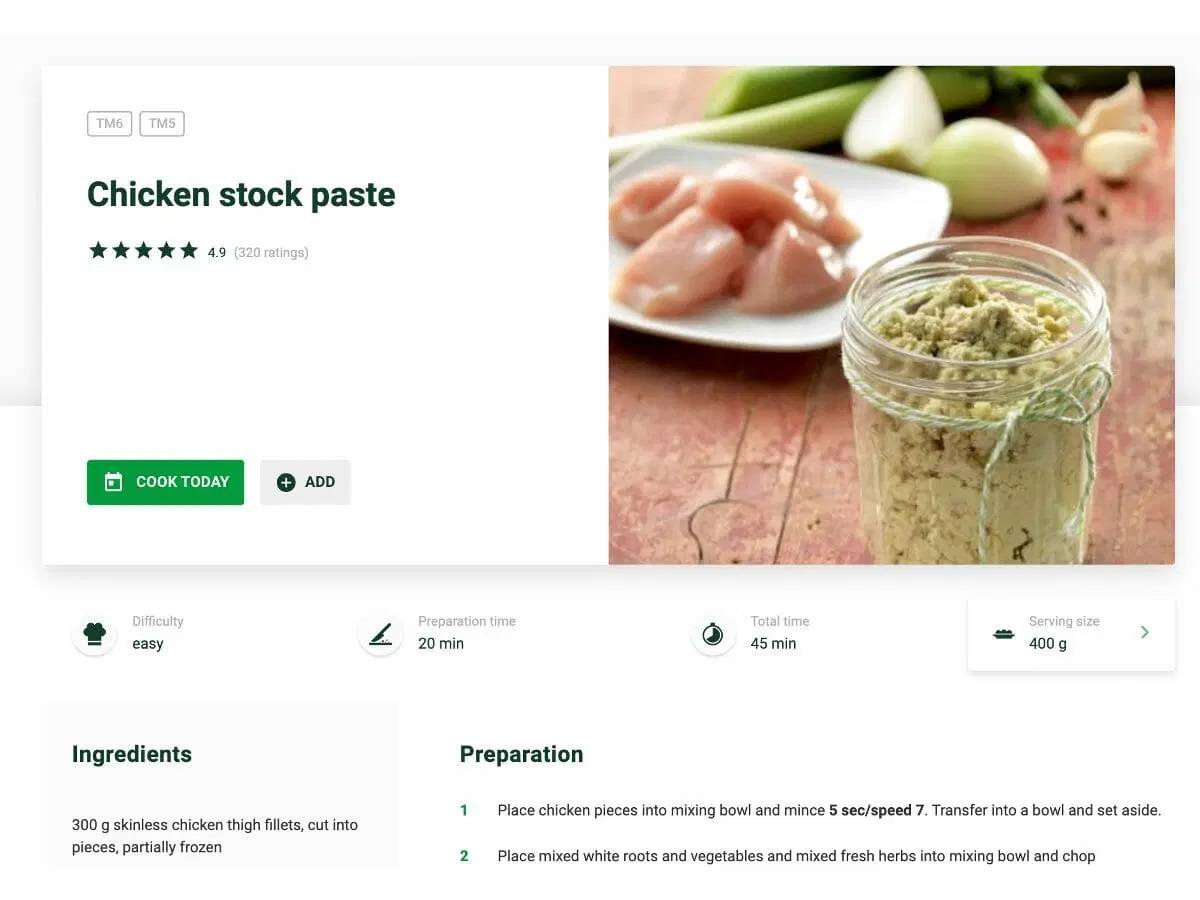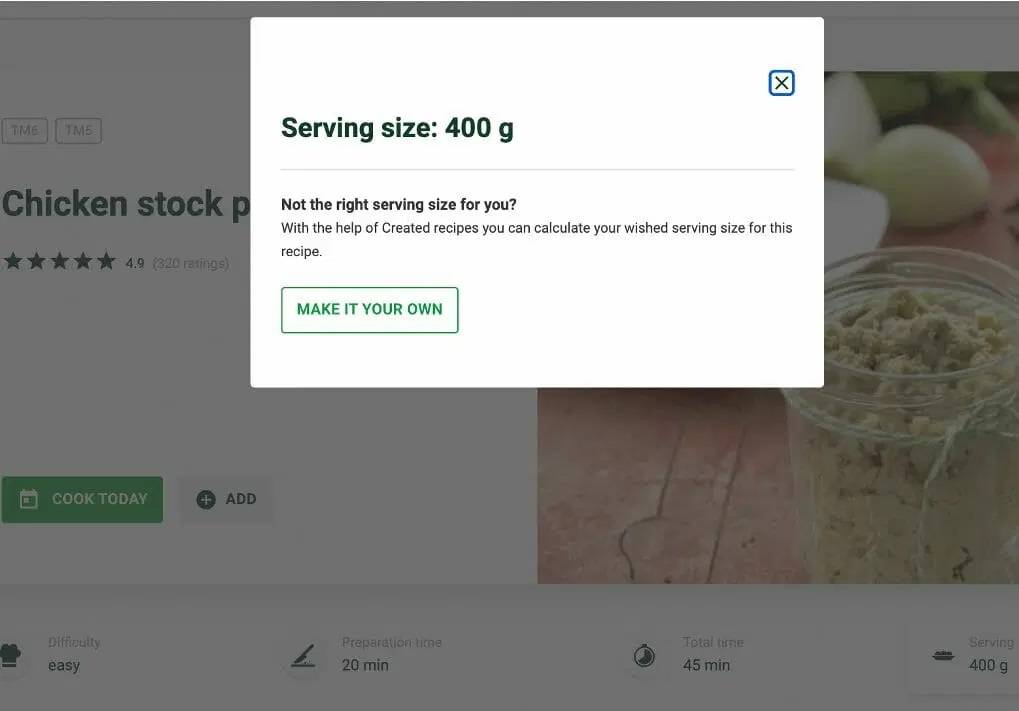 Cookidoo® Scaling Serving Size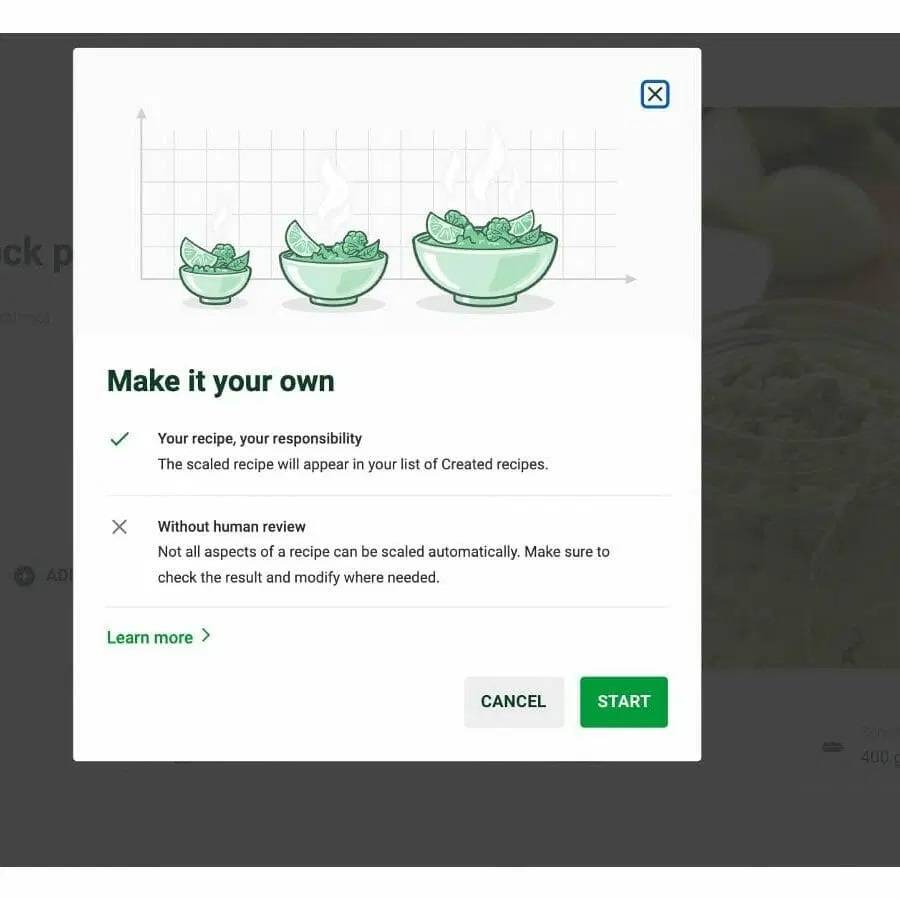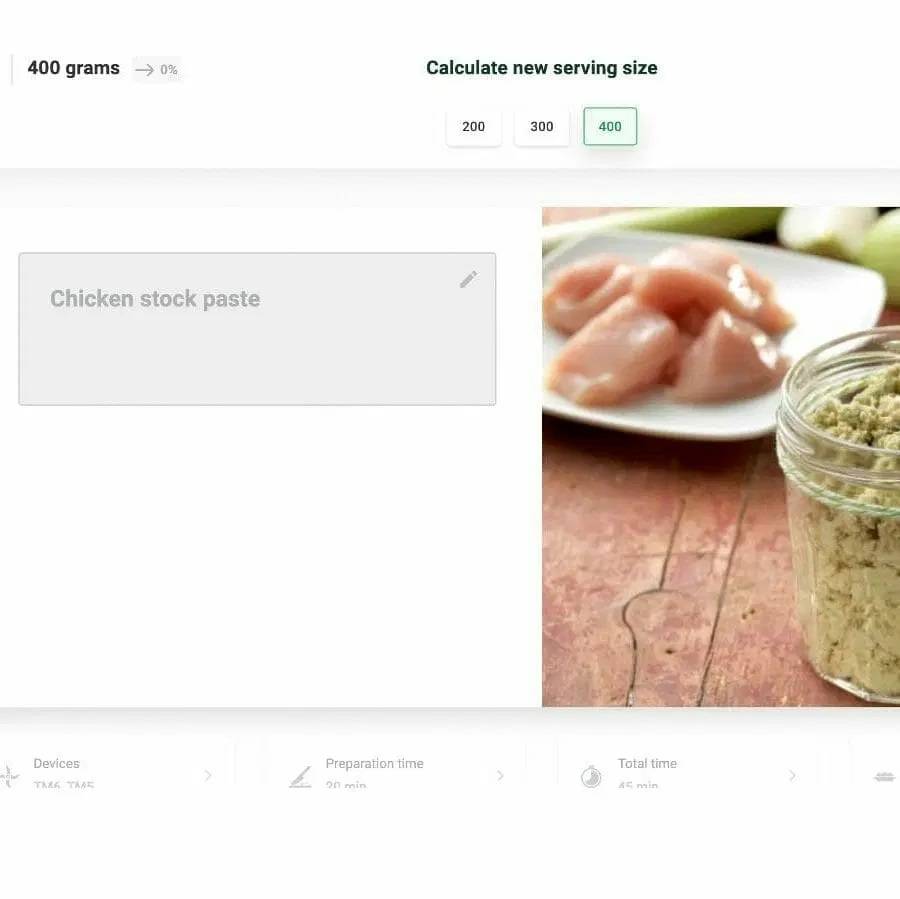 Cookidoo® Own Scaled Recipe
Cookidoo® Own Scaled Recipe in Created Recipes

Key things to take note :

The scaling option is only available for official Cookidoo® recipes and not for user-created ones. To scale user-created recipes, you may wish to customise your ingredient quantities in Created Recipes to tailor to your needs. Find out more about Created recipes here.
The Scaling Function and Created Recipes is only available for users with a Cookidoo® 3.0 account. Check your account details in profile.
Always keep the capacity of the mixing bowl/the Varoma ® in mind. (2.2L). Never go over the maximum capacity in the mixing bowl/the Varoma® – especially when you are using high temperature and/or speed.
Please refer to your Thermomix® instruction manual for further reference.

Baking recipes(preparing dough) are generally set up for one baking tray/one form.
*Feature availability depends on GMT+2 CES time zone in Germany.
Cookidoo® is the world's largest guided cooking digital recipe library. Recipes you like, bookmarked and saved will be synchronised into your own Thermomix® device so you can always cook the dishes you like directly with guided prompts from your Thermomix®.
The best way to explore Thermomix® is through an in-person cooking experience.
You and your loved ones can touch and feel, try cooking with Thermomix® and taste the food cooked!
Book your free and obligations-free personal Thermomix® Cooking Experience now.
You can book an in-person session at our office, your home at any date/time you prefer; or choose to attend a fixed session that runs during week days at 2pm (except Public Holidays) at one of our Cooking Studios.
You can host a cooking experience in your home, your Advisor's home or in one of our Cooking Studios or simply recommend Thermomix® to your friends and be rewarded. Read more about our Host Reward Programme here.