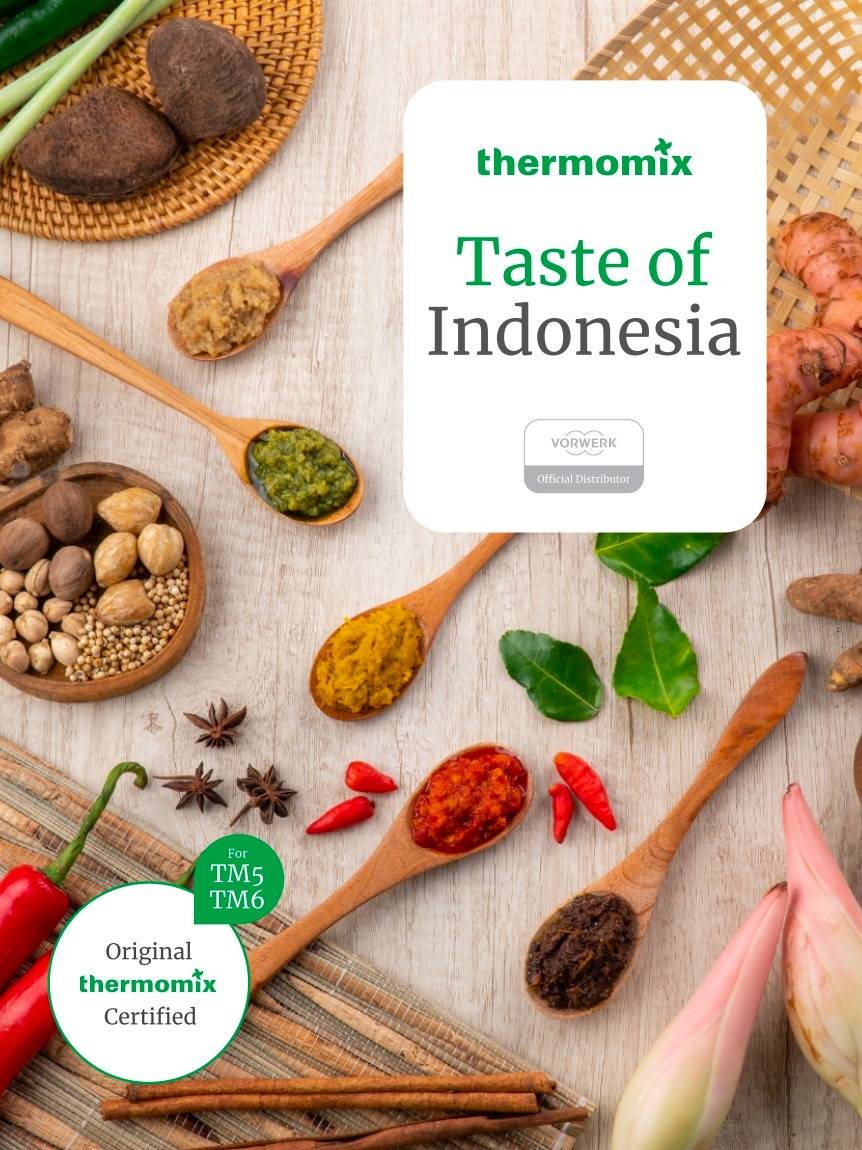 Gastronomes around the world have been enamoured of the mosaic of fresh flavours that makes up Indonesia's cuisine. And this year, in an incredible collaboration with Chef Degan Septoadji, Thermomix presents Taste of Indonesia, an artfully composed guide to creating traditional dishes that form the pillars of the Indonesian culinary sphere.

In this indispensable addition to your cookbook collection, Thermomix will take you on a tour of one of the world's greatest culinary influences. By using a colourful assortment of specific spices as a gateway into the world of Indonesian food, Taste of Indonesia certainly will serve as a reminder not only of the richness of Indonesia's culinary heritage, but also of the fact that the country is home to the "Spice Islands".

As we have seen in recent years, incredible dishes such as Rendang, Satay and Sambal, which have taken the world by storm, are testament to Indonesia's success in piquing the palates of foodies globally and transcending cultural boundaries. We believe that Taste of Indonesia will demystify the art of Indonesian cooking and allow Thermomix communities all over the world to effortlessly dive into Indonesia's 1,000-year history of spices in the comfort of their own kitchens. Certainly, you now hold the key to bypassing the tedious tasks of grating coconut, peeling turmeric and grounding herbs that often deter beginner chefs.

Through the 60 featured recipes in this cookbook, We at Thermomix not only aim to fuel an appreciation for Indonesia's multifaceted culture, but we also hope to inspire a passion for cooking worldwide. For Thermomix users new to Indonesian food, let this be the start of a new journey.

We wish you all the best on this new adventure! Happy cooking!